KB Pro Microblading Realism & Ombre Brows
As of 2022 we now offer two microblading treatments: KB Pro Realism and Ombre Brows.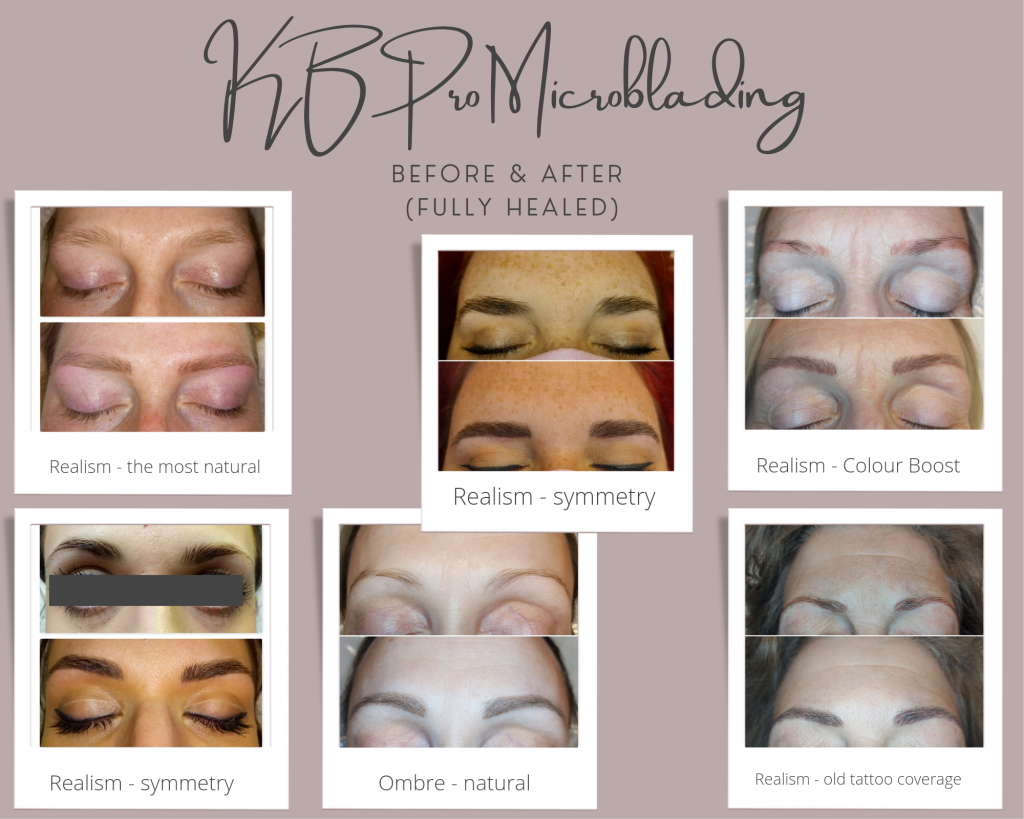 Microblading is a form of semi-permanent make-up or tattooing that uses a hand held tool rather than a digital machine to create hair strokes and make-up effects in the brow area.
REALISM – concentrates on giving the brow hair strokes. The point of realism is to replace hair strokes that are no longer, or have never been, in the brow. To give you a fuller, thicker but natural looking result, and to give the appearance of hair rather than make-up or a tattoo.
OMBRE – (or powder brow) gives the effect of make-up. A soft powdery effect, not the block brow of old. This effect is best suited for clients who wear make-up most of the time (especially good for those who won't leave the house without any on). This method can be adapted to suit individual clients ranging from soft and subtle to bold and pronounced.
KB Pro – renowned semi-permanent make-up artist Karen Betts is the founder/creator of this brand. A leader and pioneer of the field, who regularly treats clients that have more medical needs. For example, the aesthetic 'correction' of cleft lips, brows for clients with total hair loss due to alopecia and cancer treatment, and aesthetic 'correction' of providing an areolar to clients who have had breast surgery. Take a look for yourself at www.karenbetts.com
The effect lasts approximately 9 – 18 months, allowing you to tweak the treatment as you change.
Both Realism and Ombre treatments cost £295 for first treatments with us, and £200 for a Colour Boost treatment 9 – 18 months later. A £50 deposit is payable at the time of booking (redeemable against the full price of the treatment). A £25 refundable picture deposit is payable at your first treatment (refunded when you return for your final, fully healed pictures). Our treatments are performed by our head therapist and KB Pro Microblading Brow Artist Hayley, who has been qualified in the treatment since 2017.
A 1 hour free of charge consultation is required before your treatment booking can be made (with no obligation to book a treatment after). For full information on these treatments, and before a consultation can be made, please WhatsApp or email us.